Sudbury Rainbow Crime Stoppers is proud to announce the launch of our Youth Opioid Awareness Campaign. It includes an informational video presentation that community members can access as an online video on our website or our youtube channel. Watch for our YOAClips coming soon.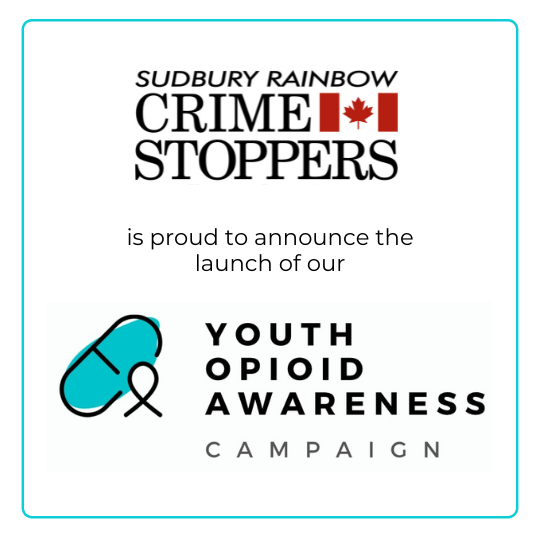 Sudbury Rainbow Crime Stoppers (SRCS) is proud to announce the launch of Phase 1 of our new Illegal Dumping Campaign. The campaign is the product of the endeavors of a variety of environmental stakeholders and community partners. You can do something to stop illegal dumping in our community! We encourage you to click the link and complete the Illegal Dumping Survey. It only takes a few minutes and the entire community will benefit from the information gleaned by the survey.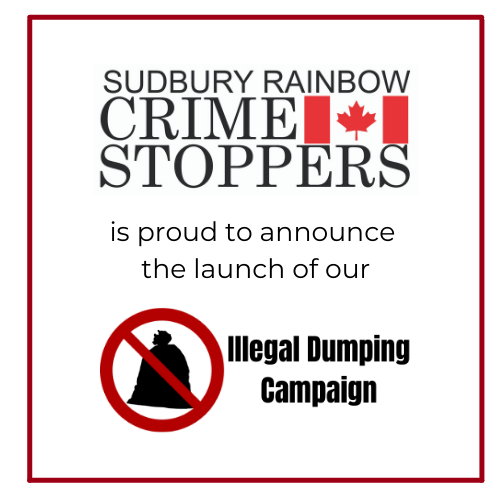 Crime Stoppers is based on the simple principle that for every crime committed, someone other than the criminal has information that would help solve the crime and encourages members of the community to provide anonymous information to assist law enforcement agencies in the fight against crime.
By providing information through our secure phone line or online web form, Tipsters remain 100% anonymous and could be eligible for a cash reward of up to $2,000.
Sudbury Rainbow Crime Stoppers
is a charitable organization and relies on donations, grants and fundraising events to operate the organization and pay the
Tipster
Rewards.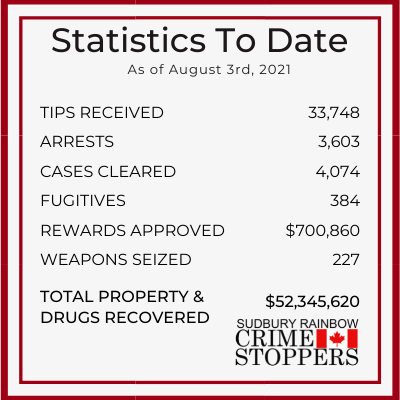 ---