Illegal Dumping Campaign
October 01, 2021
Sudbury Rainbow Crime Stoppers (SRCS) is proud to announce the launch of Phase 1 of our new Illegal Dumping Campaign. The campaign is the product of the endeavors of a variety of environmental stakeholders and community partners. While illegal dumping is not a new issue it is an emergent topic in our community; based on our preliminary research citizens are poised to mobilize around this issue in our community!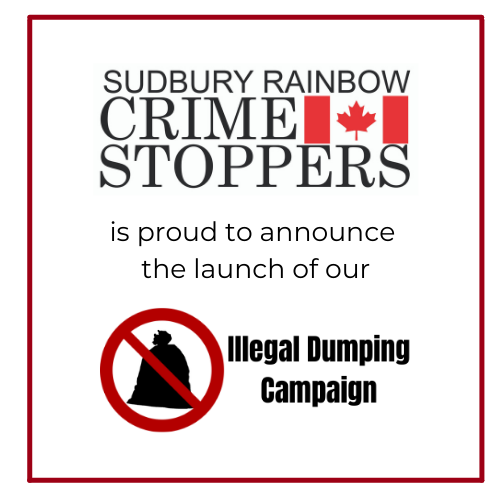 ---
YOAC Phase 2 CTV Interview
January 10, 2022
Lana Tremblay, our Office & Event Coordinator recently did an interview with CTV news on the launch of our first video of phase 2 that features a forensic toxicologist, Dr. Watterson sharing his insights about the toxicity of illicit drugs on our community.
Watch the Interview
here!
---
January is Crime Stoppers Month!
January 11, 2022
January is Crime Stoppers Month across the nation and highlights our program's contributions to public safety in our community. This year's theme
"Stop the Crime of Human Trafficking"
is more than a call to action. It is an opportunity for programs across Canada to increase awareness of this devastating crime that targets people from all backgrounds.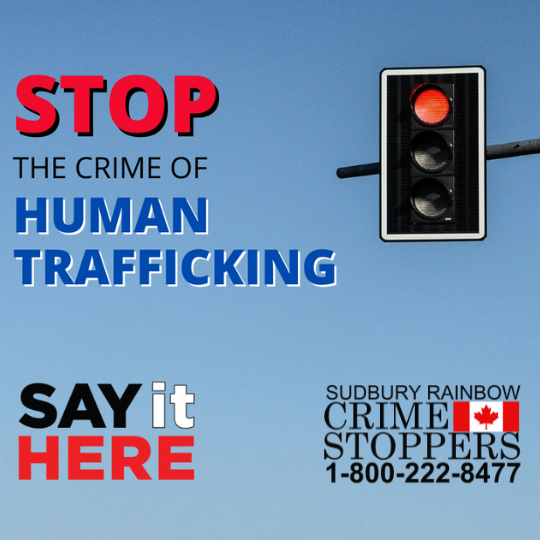 ---
Youth Opioid Awareness Campaign - YOAC Interview Fourth Video
May 03, 2022
We are very pleased to launch our fourth YOAC interview video today. It features Rob Lewis, a Constable with the Ontario Provincial Police. Currently stationed in the Sudbury (West Nipissing) detachment, Rob Lewis speaks to the strategies throughout the opioid epidemic.
Please continue to watch for our upcoming videos over the next few weeks. These videos provide valuable insights about the opioid crisis affecting our community from opioid overdose deaths to the toxicity of drugs and harm reduction strategies from the perspectives of our community partners. You can access the fourth video on our YouTube channel.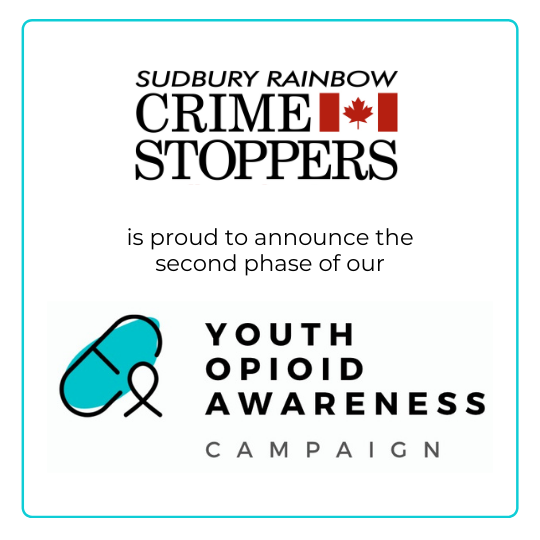 ---